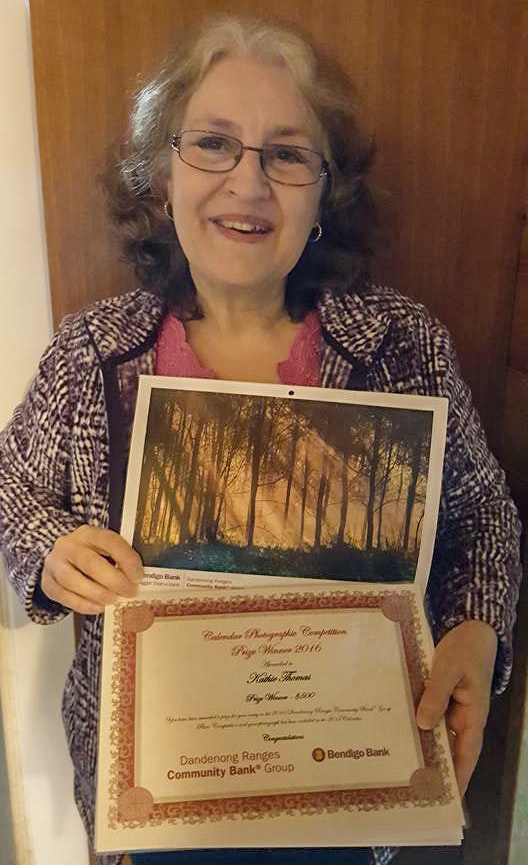 Earlier this year I entered an image into the Bendigo Bank Calendar Photo Competition and a couple of weeks ago received an email to say I was a finalist. Good – was happy about that.
The presentation evening was Wednesday this week and my husband accompanied me to the special night. Many others there in expectation, children, teenagers and adults. There were 17 finalists and many had brought friends or relatives with them, and mums and dads.
After the preliminary chit chat the MC announced the first winner – me! I wasn't sure if he was saying I was the first winner he was announcing or the First Prize Winner but I soon discovered it was the latter. Imagine how thrilled I was. There were some really good entries there.
Now to work out what to spend my winning funds on. Probably some camera accessories, still looking for that 'perfect' bag and maybe some wet cover gear for rainy days.