This would have to be my most favourite garden of all the ones we visited last December in northern Tasmania. It was originally established in 1979 by Robert and Kay Crowden, and now also assisted with their daughters, Amarlie and Leslie, it is a growing garden that is gradually widening in size. Kaydale Gardens started out as a house with lodging for those visiting tourist areas nearby but the garden itself is now a tourist attraction. It is a cold climate garden and we can vouch for that. The day we went there (8th December 2016) it was cold and wet and we walked around with an umbrella. We later learnt it snowed the following day – wish we'd known as we would have been tempted to go back!
We bought their book 'Kaydale Lodge Gardens: A family obsession' and also their DVD of the same name. A truly worthwhile garden to visit more than once and it's only $5 entry fee. The garden is located in Nietta in northern Tasmania. You can also book accommodation there, go for a meal, have a wedding ceremony there, etc.
The image at the top of this blog post is the Wisteria Pavilion which was built over a period of three years, starting in 2005.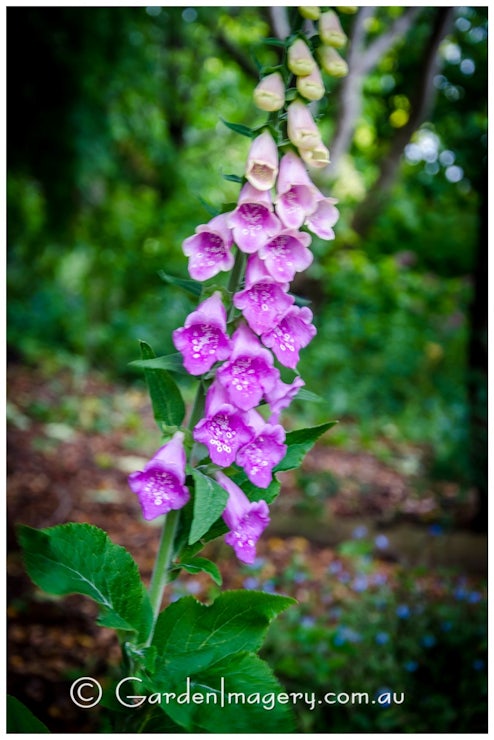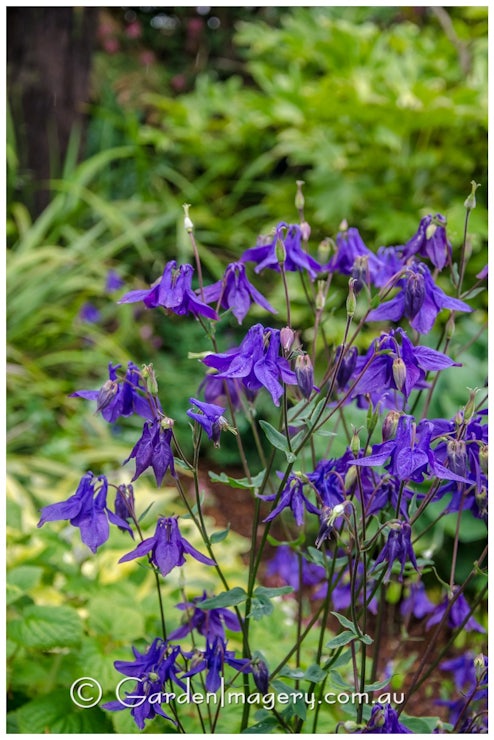 We were given a map and told to follow the dancing ladies. And sure enough, there were many of these dotted along the pathways telling you which way to go.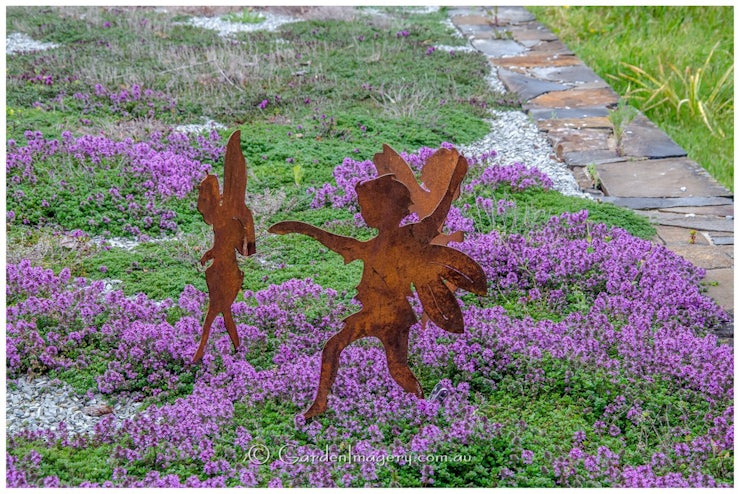 One for the 'lonely seat' series that I see on the web here and there. This was around the corner of the homestead as we began our journey of pathways.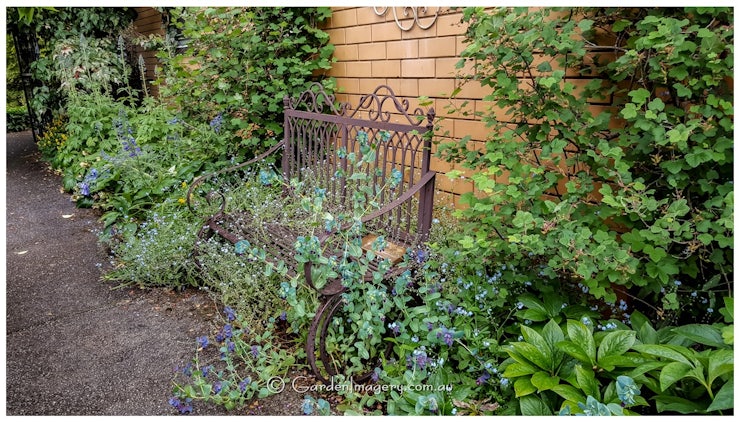 Loved the maple leaf paving. The two daughters decided to have a go at mosaics in 2013 and this was the end result. Looks great!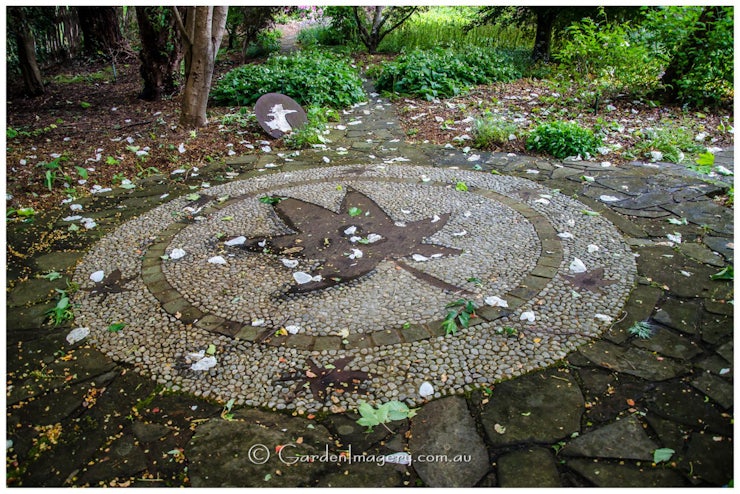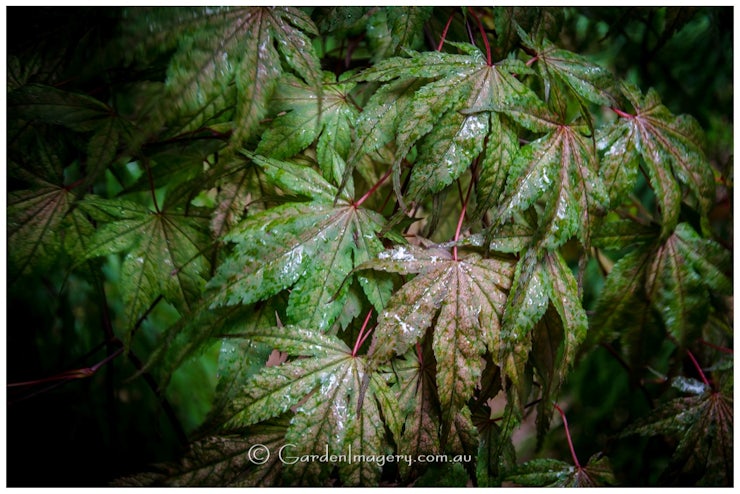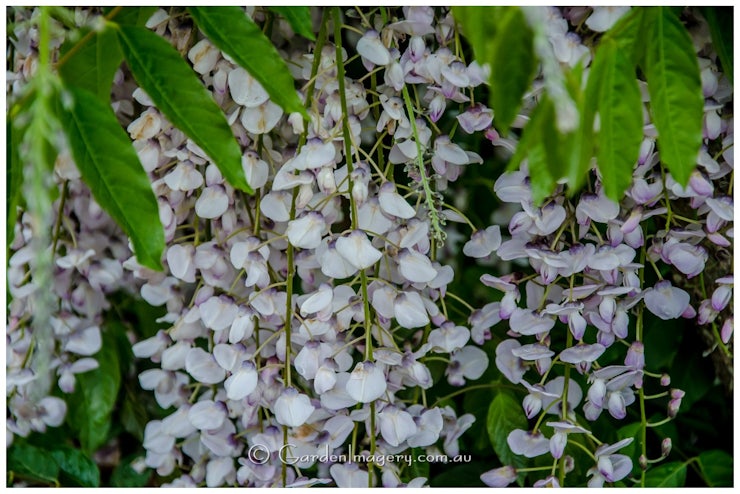 This is the espaliered pear walk which features 27 mature pear trees planted by Robert in 1994.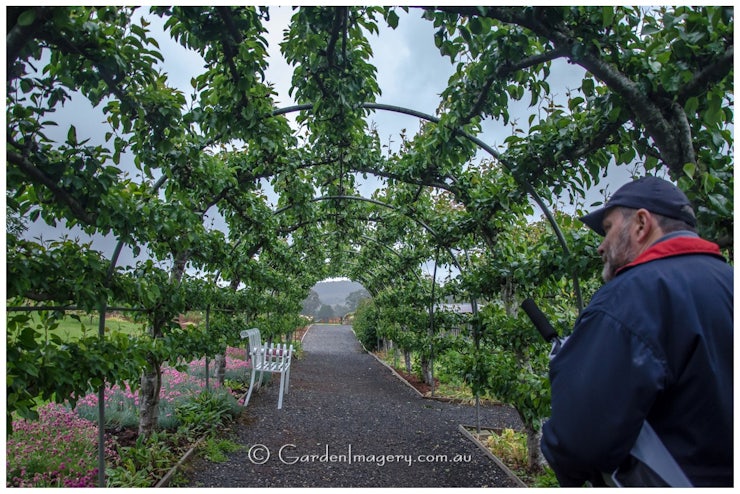 The vegetable garden was redesigned by the two daughters in 2001 but it wasn't till 2013 that the stone paths were finished.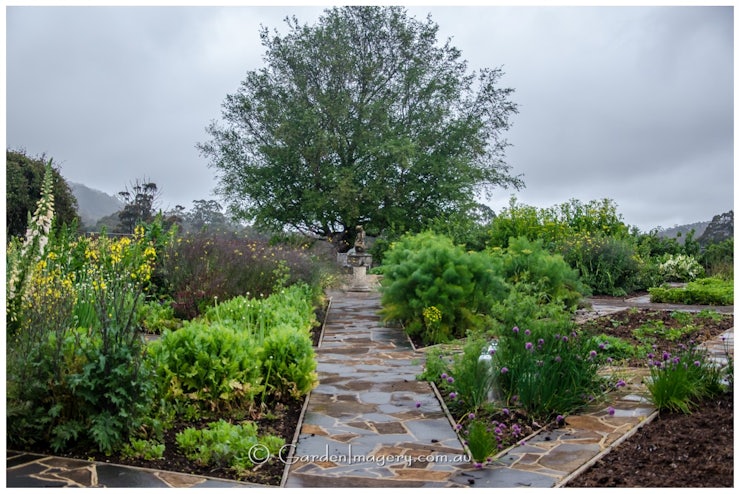 I love this view of the garden with the home in the background. Gives you a bit of an idea of the size of the garden.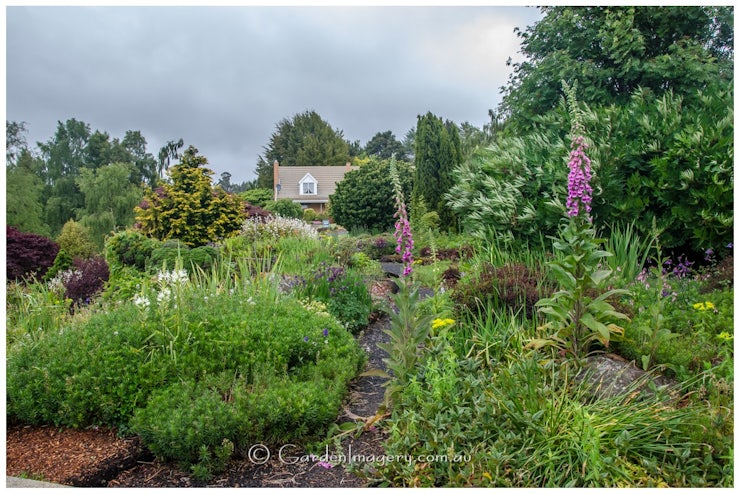 My husband and I love silver birches so this silver birch walk was definitely something that appealed. The steps were made of tree fern trunks, which I found totally fascinating.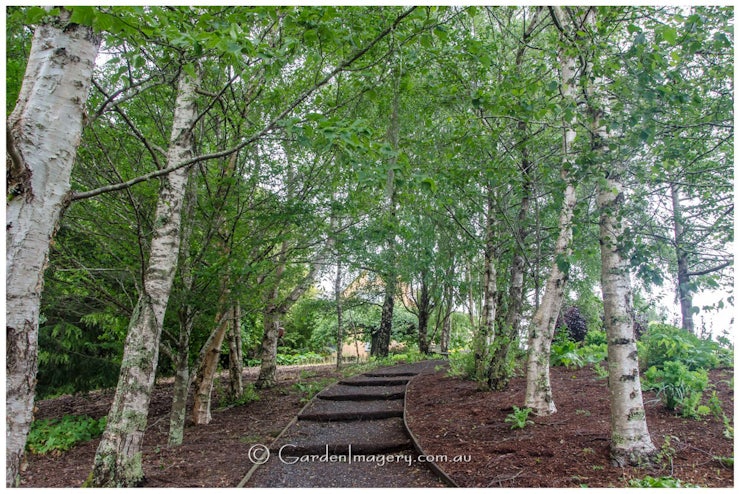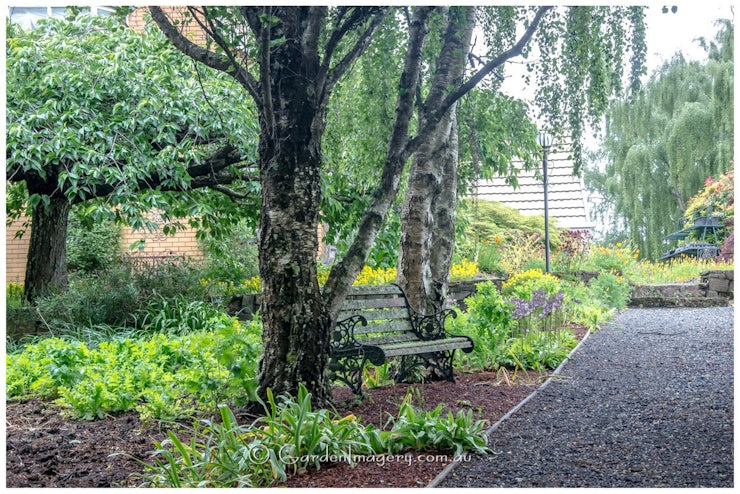 Thought these were cute. They actually sell a number of decorative items like this at Kaydale Gardens.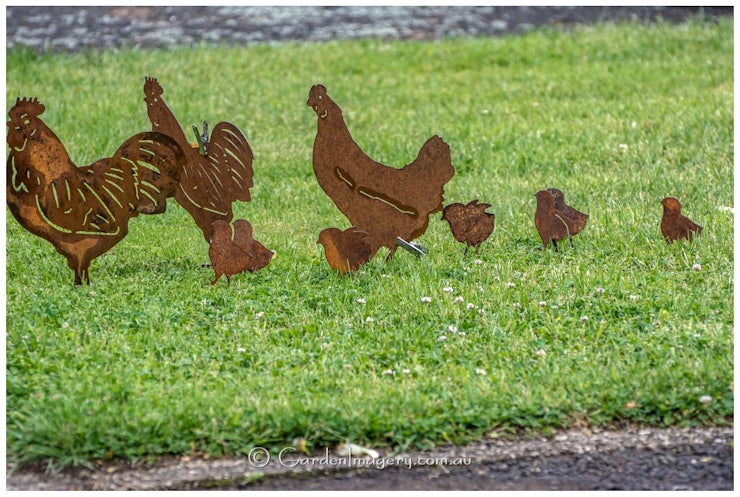 Cerinthe Major. Love these and must grow some myself.