I received an email last night from Cloudehill which is a garden and nursery with a cafe. Amazing gardens to visit, if ever you're in the vicinity of the Dandenong Ranges, Victoria, Australia.  I often receive emails from them but what got my attention is that a rare flower is out. The plant only flowers every 10 or so years so it's a special occasion. I rang them this morning to see if the flower was still out (it is and will be for a couple of weeks) and headed straight up, as soon as they opened so I could see it. Turns out I was the only one there in the gardens so had it to myself and was able to take several shots. It is a tall and narrow plant, a bit taller than me (just over 5 foot) and sits behind a hedge.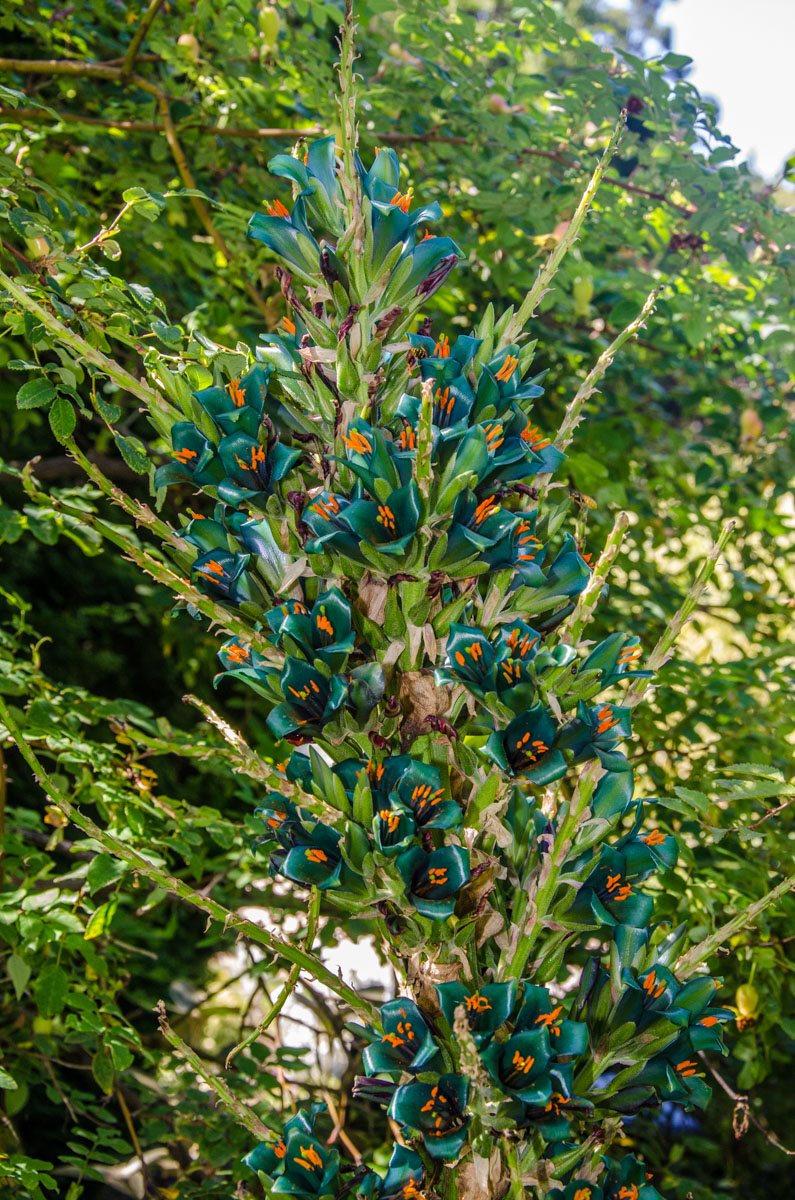 What is the plant called? Puya alpestris and it belongs to the pineapple lily family.  It is a species of bromeliad native to Chilean Andes and grown as an ornamental plant, producing a clump of gray-green, spike-edged leaves and bolts a tall inflorescence containing many flowers. The flower stems rise from rosettes of spiky foliage to around 1.8m, however each rosette can take years to produce a flowering stem and the effort exhausts them and then they die. Such a shame to go to that effort for them to die. So, if you're near Olinda, Vic I encourage you to go visit soon as this plant won't be in flower again for around 10 years or so.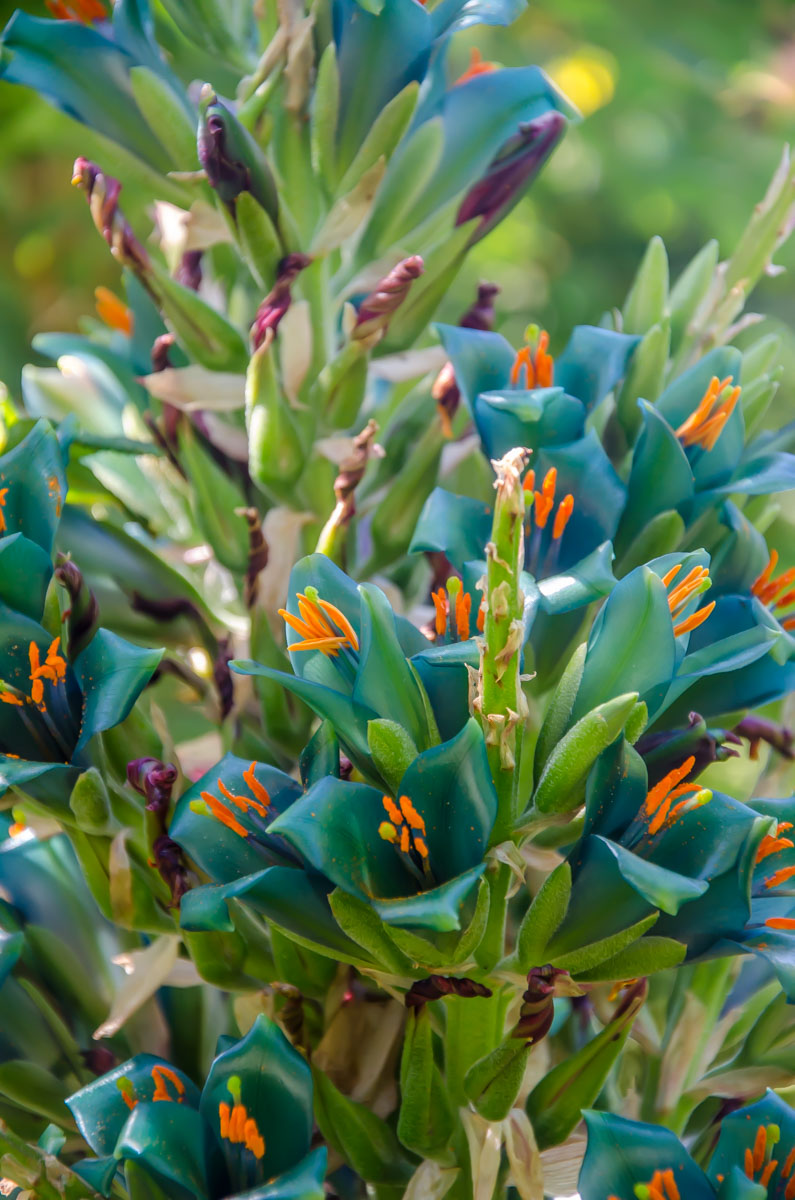 At first I thought it had lots of bees all over it but closer inspection soon showed they were wasps. So I tried to keep a respectable distance although leaning in to get closer shots as I only had my 18-105mm lens on my camera. Note the pollen showing on some of the petals. The plant is hidden beyond some roses in the bush section of their garden but if you ask in the shop they'll direct you where to view it.