My husband and I are going to try and set a new routine for our garden. Set aside one day a week specifically for planting and, if possible, the day before any forecast rain. Other days will be for maintenance as weather permits and our other activities. It's so nice that we no longer have to just do the garden on weekends but can now work in it any day of the week that we choose.
Today, it's a Public Holiday in Melbourne (Melbourne Cup Day) so we elected to spend the afternoon planting trees and bushes that we had sitting in pots for some time. A Silver Princess Eucalypt, some Autumn Joy Sedum, a Blackwood Wattle and some other indigenous bushes that we got from the local community nursery quite some months ago.
We have one Silver Princess in the ground below the billabong so put the second near it, with the intention of getting a third sometime soon to add to them. While there we could hear the little ducklings cheeping and I moved further up the bank to have a look. There was mum and dad with their eight little ones in the water but down the southern end opposite to my end. Later they moved up the northern end as Gray and I moved down the southern side of the paddock to work.
While I was clearing some weeds from a spot to plant the Autumn Joy a bit later on I heard some movement and saw a blue-tongued lizard move through the grass. Didn't realise it was there but I stood and watched it for awhile and then moved to another area, so I could leave it in peace.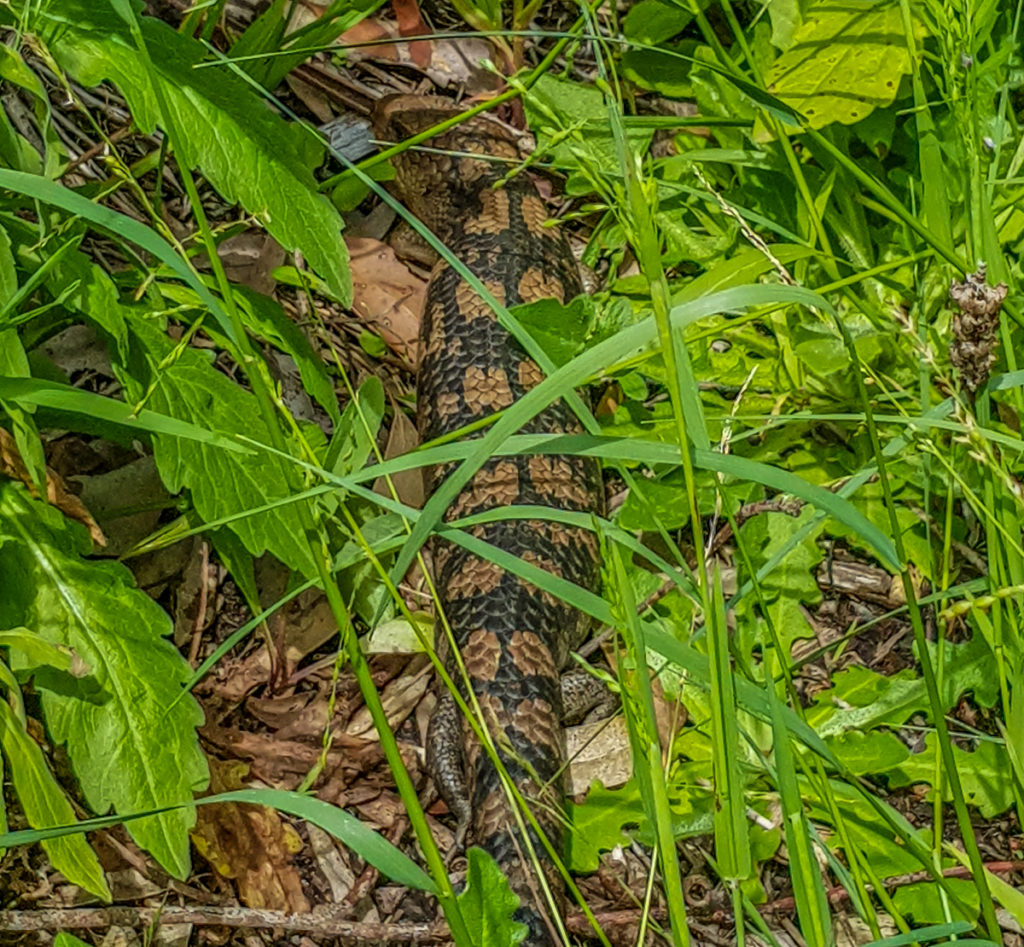 We had four potted sedums so planted those and then I snipped pups from other sedums near by and planted them in the ground too. We'll gradually have a large section of just sedums and it will look a picture late February and right through Autumn.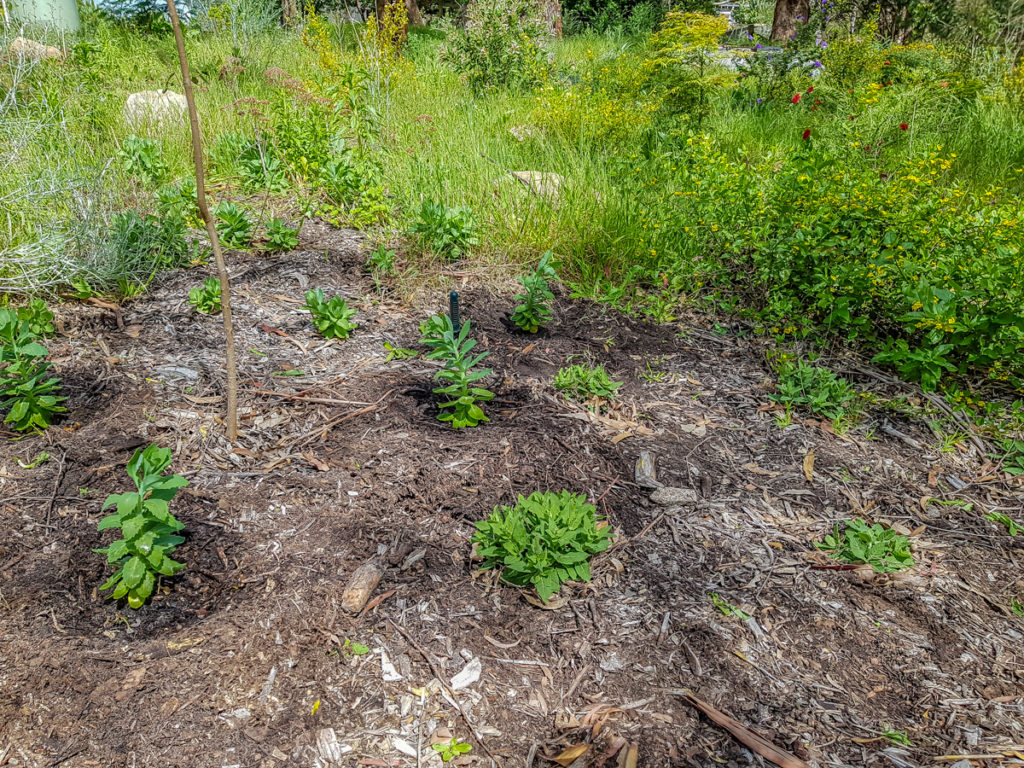 The wattle was planted on the opposite side of the southern creek bed, diagonally from one we planted a year or so ago, that is going really well. Eventually the two will probably meet across the creek, once mature and will be a great place for birds to sit, and for wildlife to be under the trees.
The other indigenous bushes were planted along the southern fence line – we plan to have a border of plants all along the south, the west and north fence lines over time. It will produce a lovely green border for our paddock garden, and hopefully, eventually, be an environment that looks after itself well.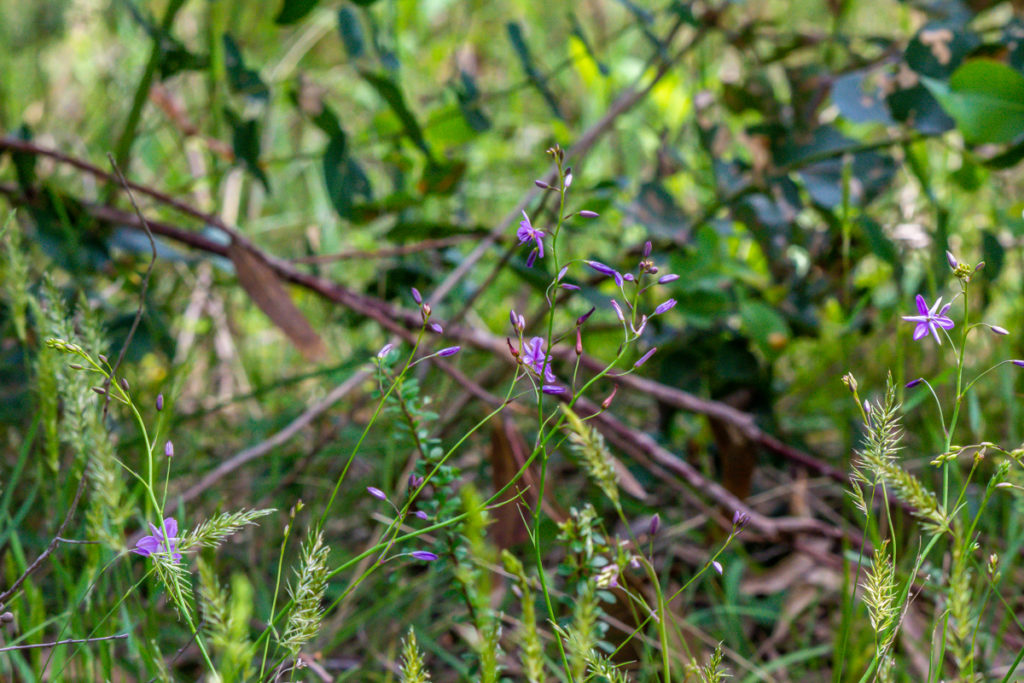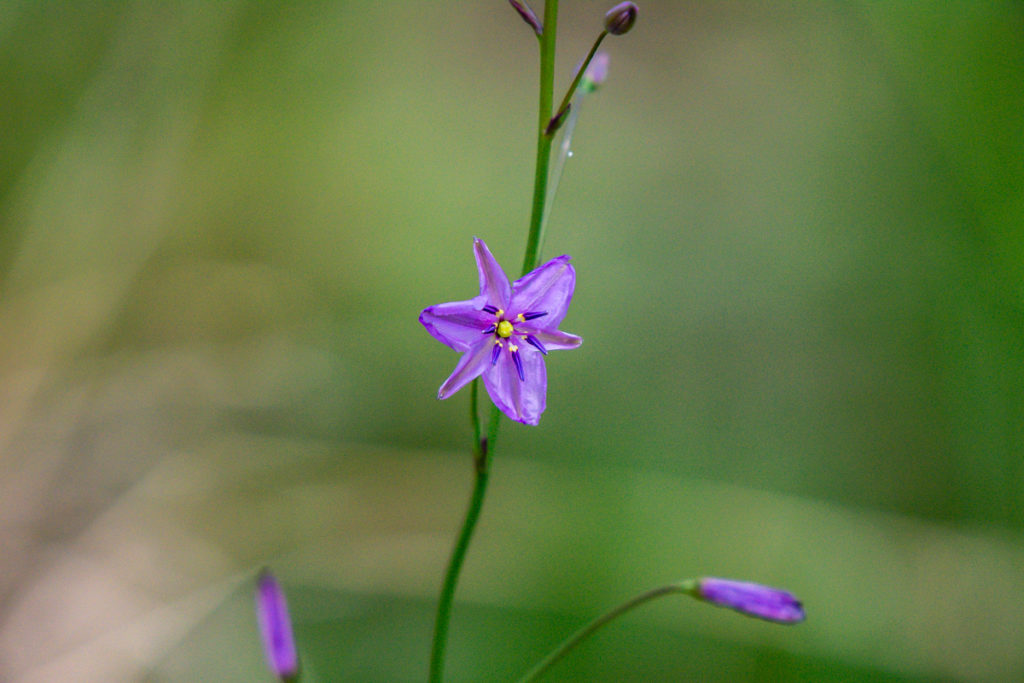 We did notice that the bottom garden bed, where we've hardly done anything to date, is filling up with lots of indigenous bushes. Goodenias, Dusty Millers, Spinosa Bibosa, Pimelea flava (yellow rice flower),Ozothamnus ferrugineu, a native daisy bush of some sort, and lots of Chocolate lilies too. We probably won't need to plant much in this section as it's doing it all itself. So much the sheep had been eating down for years and we had no idea!  We are truly enjoying discovering what must have been a long time ago on our paddock and now we're helping it to restore itself, as well as adding to what's there.