Well, work is at a standstill again. The workers just need a stretch of 4 dry days – without the soil being too soggy underfoot so they can bring their equipment back in. All they have left to do is to finish the firepit area with the seating and floor and also put the final topping to pack down on all the pathways.  But with winter well and truly here it's looking likely this won't happen for some weeks yet.
In the meantime, Graham and I get out and plant on weekends when the weather allows us. And we did get that opportunity last Sunday.  Oh! And we had excitement! Two Australian Wood Ducks flew in and made themselves at home at our billabong. What joy that brought us both!  We were so excited.
We don't yet have the plant life to sustain them in the water, but will overtime, but they know it's here and we've seen them wandering around on our grassy areas and lawns so maybe next year they might make this their home when raising a family. Not sure that will happen this year. But it was a joy to see them come and spend the afternoon in our new bush garden.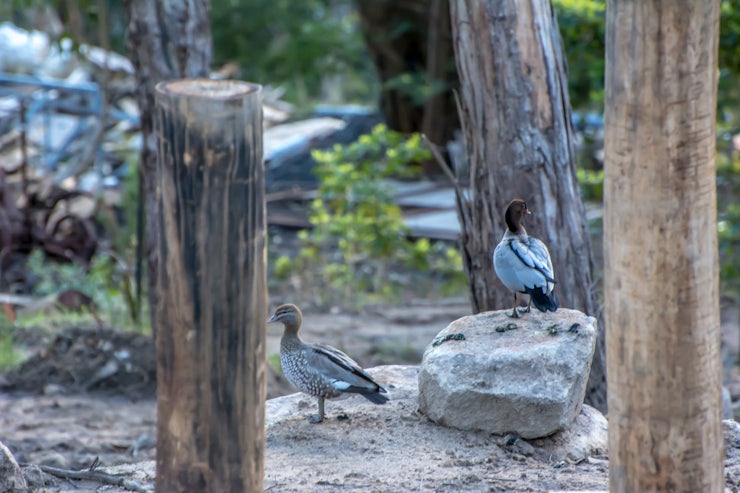 I got a brilliant idea the previous week while in bed one night. I'd been wondering what to plant up along the top of the bank behind the tennis court, overlooking the paddock bush garden. And it came to me I could use all the bulbs I still hadn't yet planted! I also went to Kuranga Nursery and purchased some prostrate banksia and grevilleas as well as yellow button ground covers. While we've been getting a lot of tubestock I'm feeling the need to get some larger plants as well – I know they won't grow as quickly but, for now, they help fill the view and add to the whole picture of what we're doing. Over time this will have the plants spread along the bank and over the side and bulbs popping up during the late winter and springtime adding extra colour. Can't wait to see it's progress!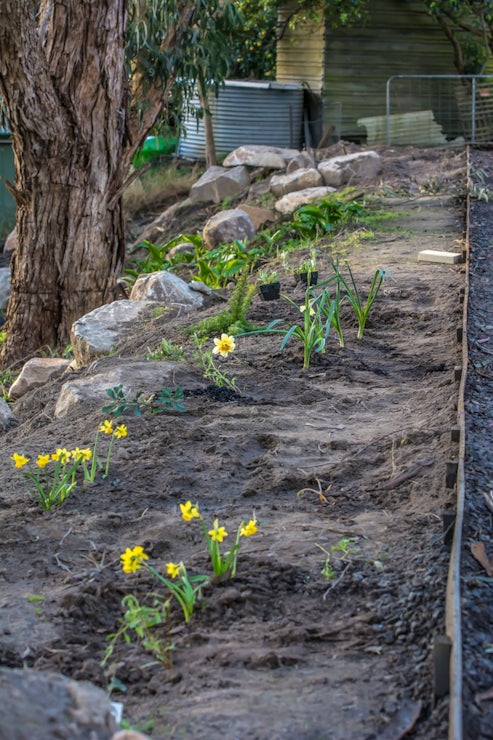 The border area at the top of the bank. You can see in the background that grasses and arum lilies have sprung up. We still need to cultivate that area and remove them. Because this block does get quite wet the lilies just grow wild here. Hopefully with crowd planting we'll eventually minimise how much they pop up here. I don't mind a few growing but just don't want the whole area taken over by them.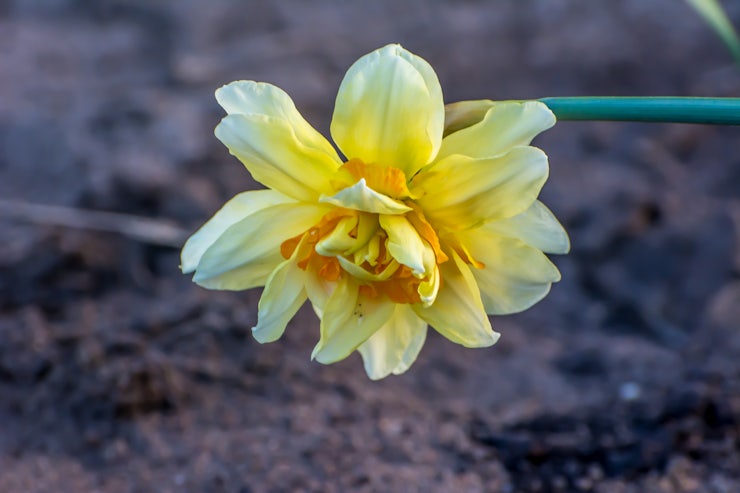 We managed to get a whole lot of other plants into the section we'd been planting up too. Some of those are now coming out in flower. These plants have come from a variety of places including the Cranbourne Botanic Gardens. We had attended a 'Friends of Cranbourne Botanic Gardens' Plant sale recently and bought up a whole lot of things from them. I've also picked up some plants from Bunnings and Banksia Nursery (they have lots of water plants) too. I just love popping into nurseries, don't you?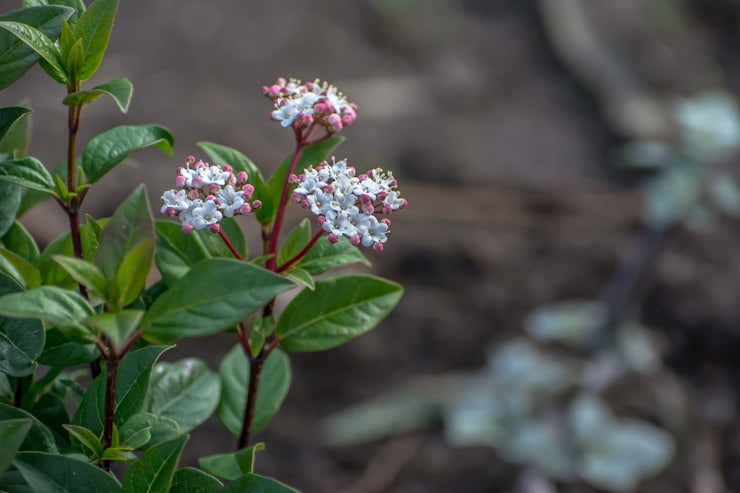 Viburnum coming into flower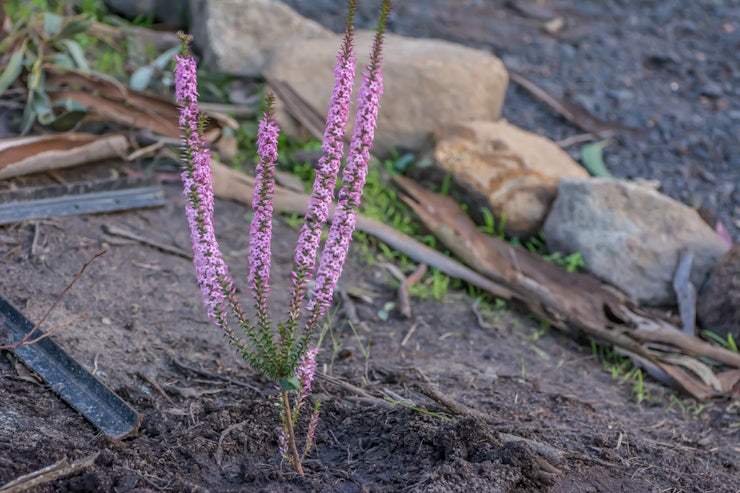 Epacris Dark Pink. A prickly but pretty plant.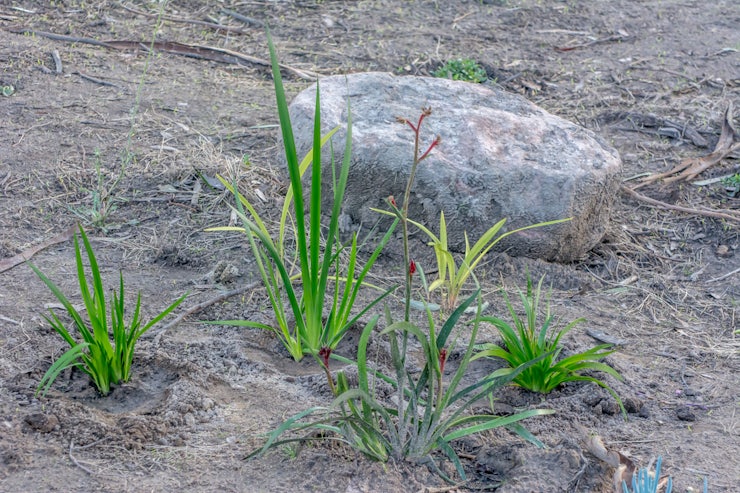 A number of Kangaroo Paw with two lomandras behind them by the rock. A blue chalkstick showing in the bottom right.