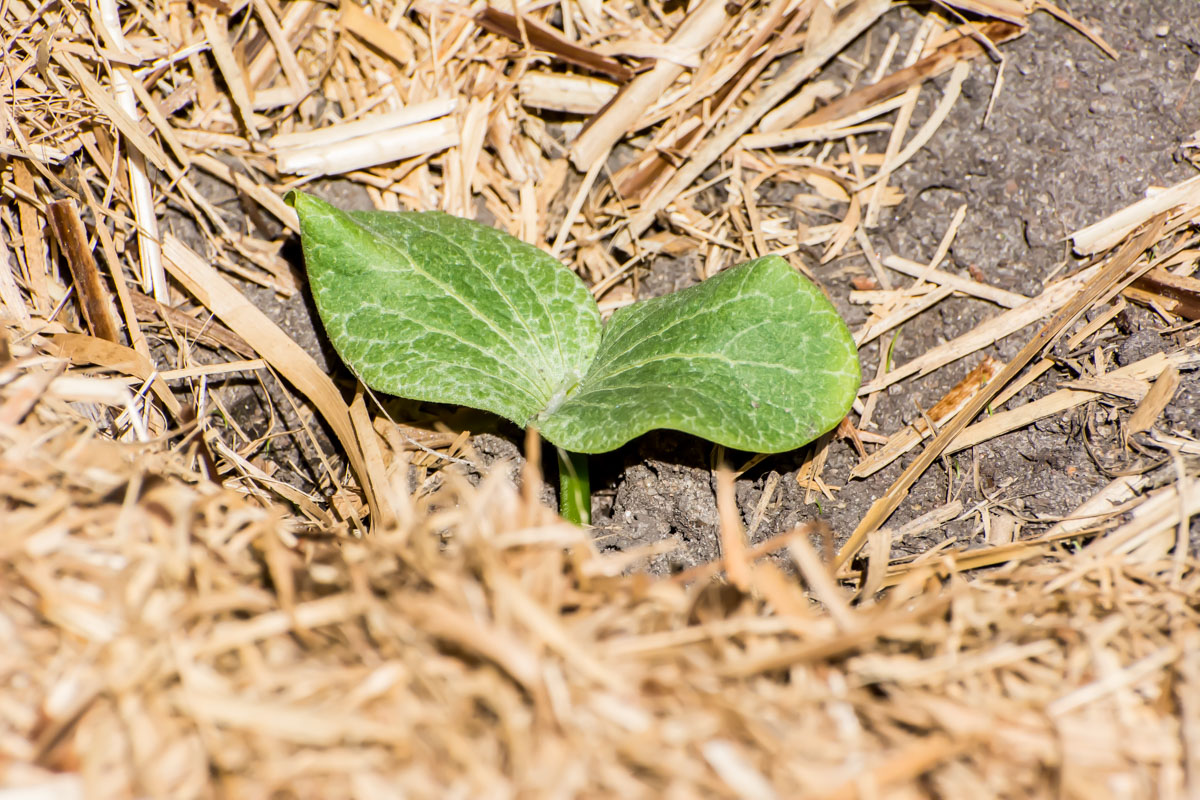 It was mentioned on the Gardening Australia TV Show a couple of weeks ago that 'now' is the last chance for planting pumpkins. We have one pumpkin plant that is just starting to take off. Others have died. Last year we had no luck at all, although the previous year did well.

This year we've decided to start up a new vegetable patch at the top of our paddock garden, near the new silver birches. After watching the TV Show I planted several pumpkin seeds just 10 or 11 days ago and already some are sprouting! Perhaps the heatwave we had a few days ago, plus the regular watering have been responsible. Maybe the 'new' grounds?
Who knows, but hopefully we'll have lots of pumpkins this coming Autumn. Certainly hope so!