This covers week 10, 5th September and week 11, 11th September. Because of the rain the guys have only been able to pop in now and then doing one full day and one half day. They literally have about one day's worth of work to do and then it's completely up to us to get mulching and planting. Anyone want to come and pitch in? 😉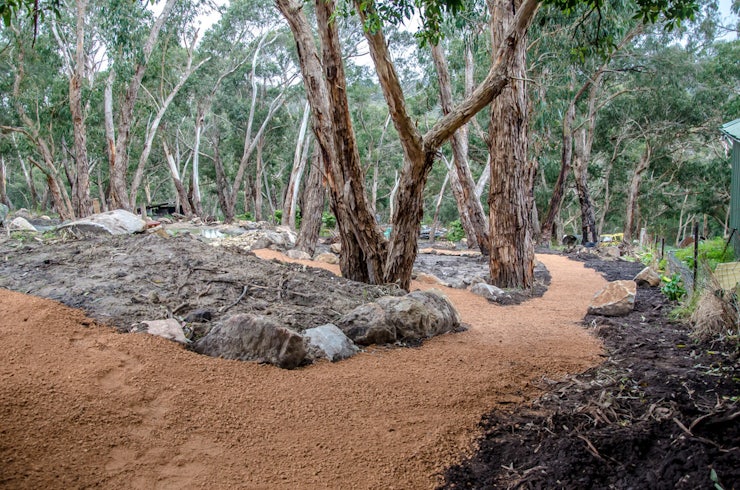 More tuscan topping has been put in place now. This is pretty much done manually by wheelbarrow and two guys. The contrast in colour is making such a difference and looks amazing. Can't wait till we've fully planted up. The section on the right (above) will have a border of lily pilly hedge (or similar) along the fence line. As you can see our soil is quite dark and rich.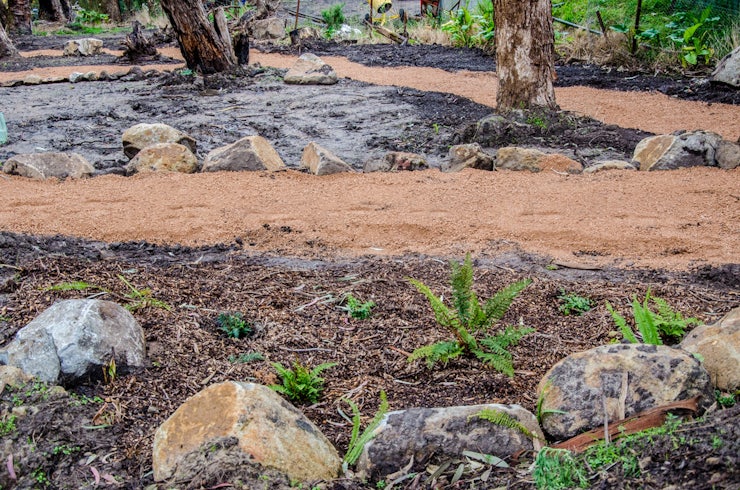 Above is a ferny corner we've planted up and mulched – we had a small amount of aged mulch nearby so used that. The ferns are in an area that will get dappled shade, even in the height of summer. We hope they will settle in and survive. We're also planted some white daisy bushes on the bank above this section.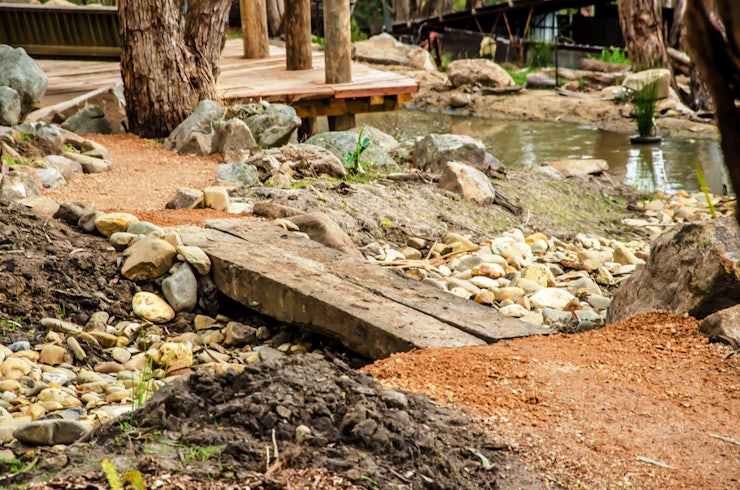 The first bridge was put in on 5 September – it's just a couple of old railways sleepers but perfect for the job. We can steer our wheelbarrows and wagon for carrying plants across it now which will make things easier for us. And I can see the grandchildren enjoying running, hopping, jumping and skipping back and forth across the bridge (kids never just walk, do they?).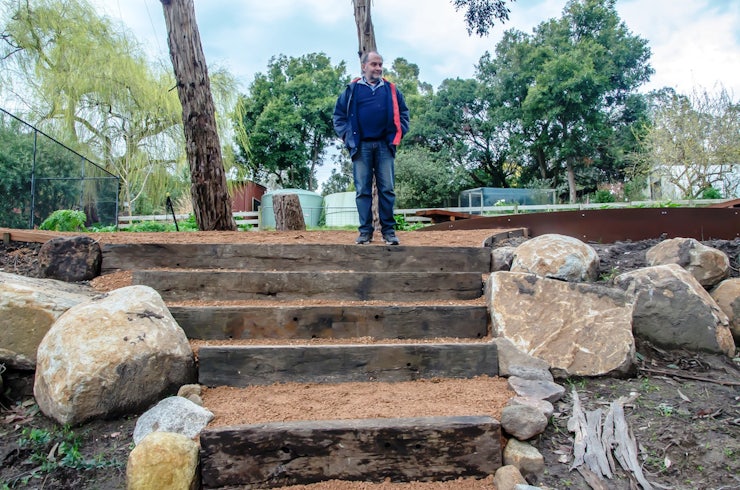 My husband at the top of the steps that lead to/from the firepit at the top of the paddock bush garden. We're really starting to see our plans come to fruition. The steps are now not too steep and easier to use. To the left are a number of groundcover plants that are starting to show new growth from when we planted them a couple of months ago. We haven't started planting to the right yet.