This is the last week of the landscaping work. Today was Day 36. They finished the final toppings on the pathways, topped up the fire-pit area, added the granite stones, and then smoothed off the area that was once a lawn. Can't believe it's done!
It's now up to us to finish the work with lots of planting and mulching, and over time ornaments and other items to dress up the area. They have a couple of small things to do but they're manual and won't need large pieces of equipment. The land is now ours to do as we wish.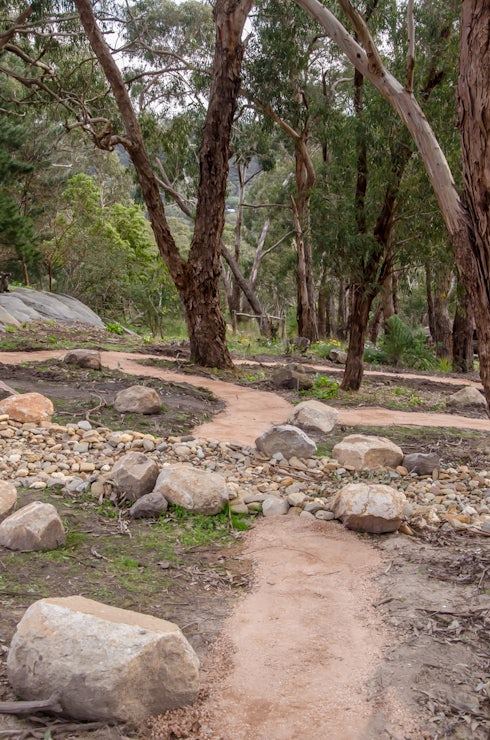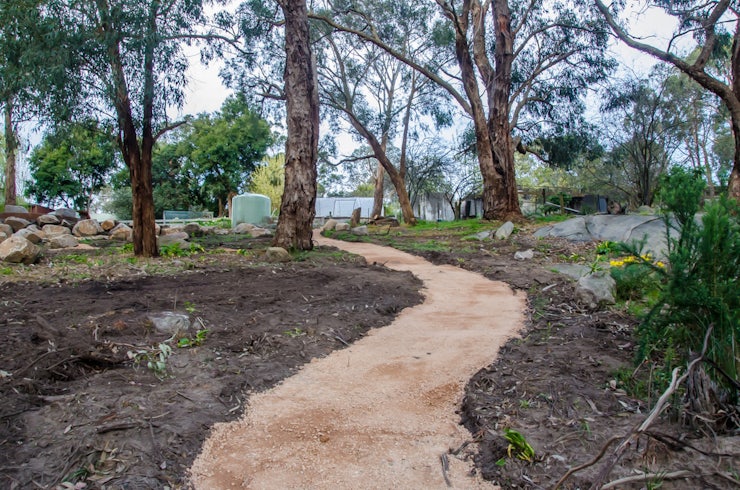 We are largely following the plan designed for us last year however we will change a few things here and there. The pathways aren't exactly as designed, and the billabong too, because of the huge rocks underground in various places. So that gives us license to be a bit creative with some of the plantings too.
Last weekend I put in a whole lot of lomandras and some other grasses and a couple of bushes as well, on the west bank of the billabong. Our neighbour is also a landscaper and he gifted us a number of lomandras left over from a job 6 months ago, which was really nice of him. The rest I'd gotten from our local community nursery. I also shifted some water iris and placed them in another spot in the paddock garden and planted a West Coast Gem Hibiscus as well. It flowered for the first time today!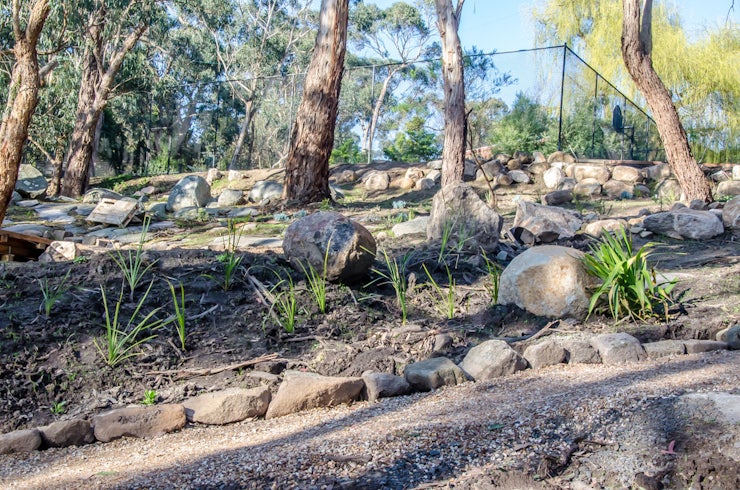 We love the curves of the pathways. Over time, as the plant life grows, what is around the next bend will become a surprise to behold.  I look forward to sharing that progress with you.