It's been ages since I spent some worthwhile time in the garden – at least 'worthwhile' to me. We didn't do a lot through winter and then towards the end of winter, went overseas on a holiday for a month. Came back last weekend to find our garden waking up, flowers everywhere, and weeds too 🙁 But also the trees showing new life with leaves and buds. Such an exciting time in the garden, don't you think?
It's been such a beautiful sunny day today. My hubby is outside cutting a tree trunk into smaller pieces from a tree that came down prior to us going away. He has a lot of branches to mulch too. I went for a walk down the paddock to see how things are going. Our bulb walk is blooming but you can hardly see the flowers for the grasses and weeds that have taken over there – or are trying to take over. So I went out with the weeder and my knee pads and set to work to start setting the flowers free to be seen and removing the weeds. So far removed two large buckets fall which the chickens happily accepted and I'm starting to see the flowers easily again.
Listening to the pobblebonk frogs call from the billabong below… click on the image.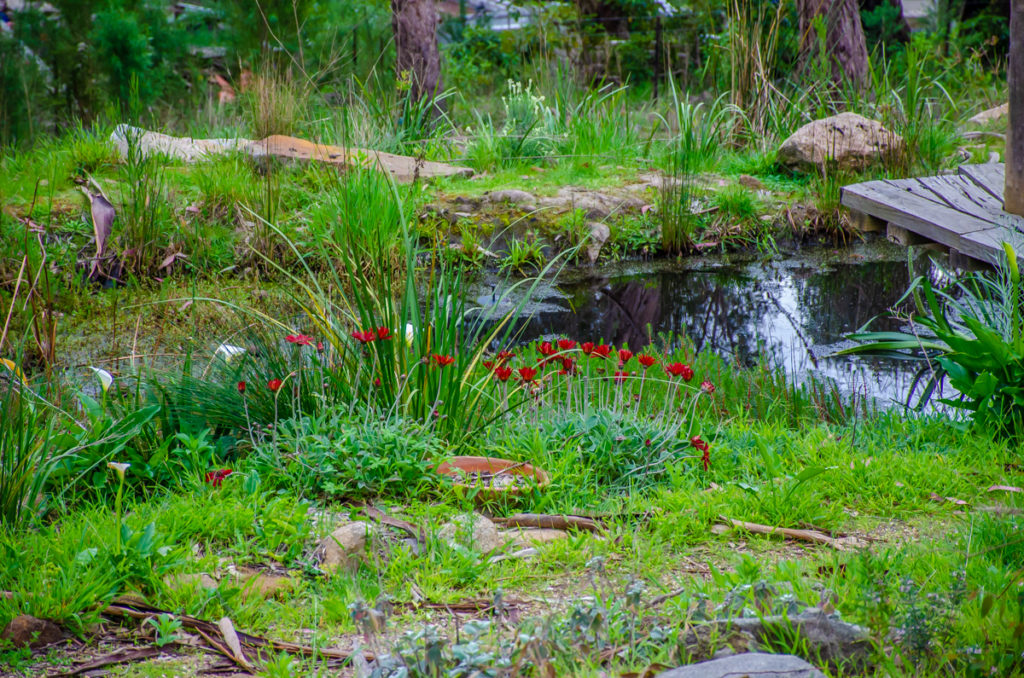 Daisies – how do you choose a favourite colour?  We have quite a few Osteospermums here and I love them. There seems to be an endless variety. Here are just a few.