Week four covers the period 13-16 June.
It didn't take long for the billabong to get water in it again, once the liner was in place, but at least it was now in place. They started to plan the pylons for our deck, using old tyres and cement, to hold them in place. It was kind of hard to imagine how they were going to do that so we did watch with interest. And hope that they knew what they were doing.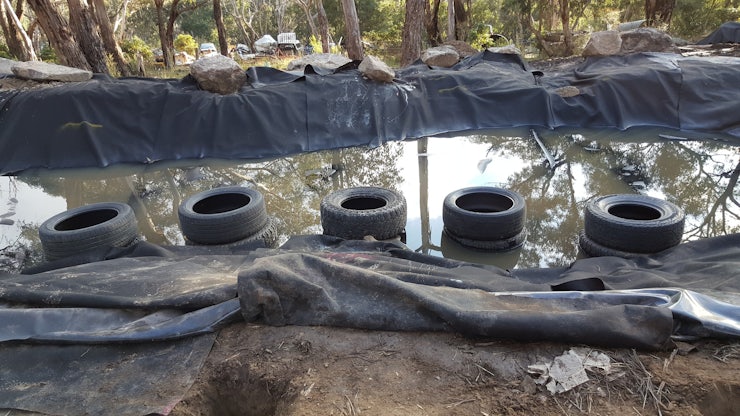 When I saw this view I realised how much reflection we were going to see in the water which excited me.
The rainwater tank in the paddock was also overflowing and therefore, causing the area they needed to go back and forth over with heavy equipment, difficult to traverse. So a temporary fix was made to the pipe so that the water ran further down hill, on the far side of the paddock to keep the traffic area dry as possible.
In the meantime there was plenty of manual work to be done on the deck that was being built. The idea was to make it look like a mini wharf – something our landscaper came up with during the planning of the earthworks.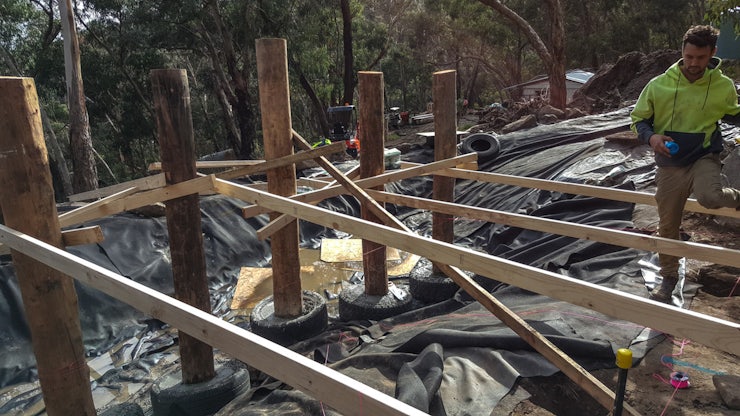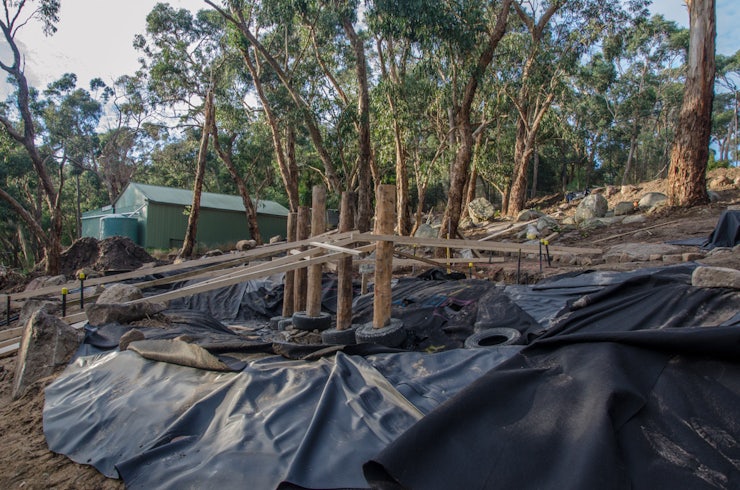 Things grew quickly for a few days, adding more struts, adding back in sand before more rains filled things up too much. The image above makes it look huge with all that liner over the edge. Mind you, this shot was taken below and as the paddock is on a slope, it does seem to make things look much bigger.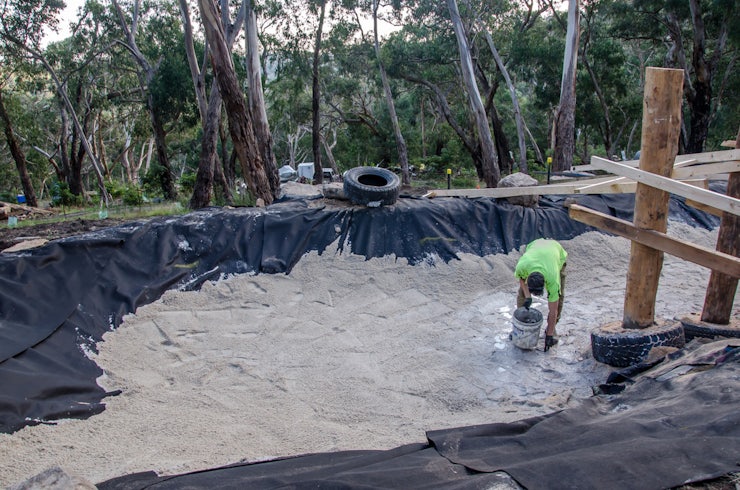 Spreading the sand on the bottom.