While we can't have earthworks happening on our property, Graham and I have been able to get out and get some planting done. Not a lot, but it's a start. We've put in over 120 plants so far, although it might not look like it. And have around another 70 or 80 to get in the ground, hopefully this weekend. Depends on the weather. This time they're forecasting 19C (which is nice) but with horrendous winds. We'll just have to wait and see when tomorrow comes.
We've been blessed with good friends who have been giving us plants for the billabong and the ground – it's great having gardening mates! But we've also purchased a lot of plants (mostly tubestock but some larger pots too) from the following places:
and through our landscaper who has a wholesale account with
We also need to organise mulch for the garden now. While Graham can cultivate the soil and get rid of weeds easily it won't take long for them to take hold again, and as we only have weekends for planting, I know who will win that one! So we need to get aged mulch and then will purchase green mulch and let that age too, for other parts, as we can start working on them. For now, it's just the top section above the billabong that is ready for us to work in. Can't wait for these plants to start growing!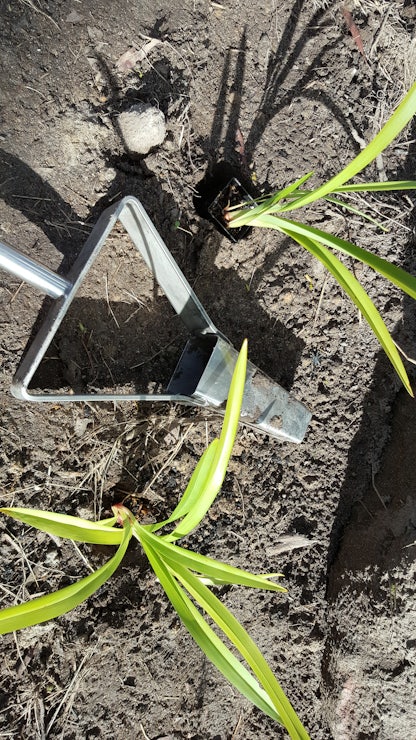 We have a hamilton planter (above) and also a power planter (like a mini auger) that have made our jobs so much easier and quicker to get done.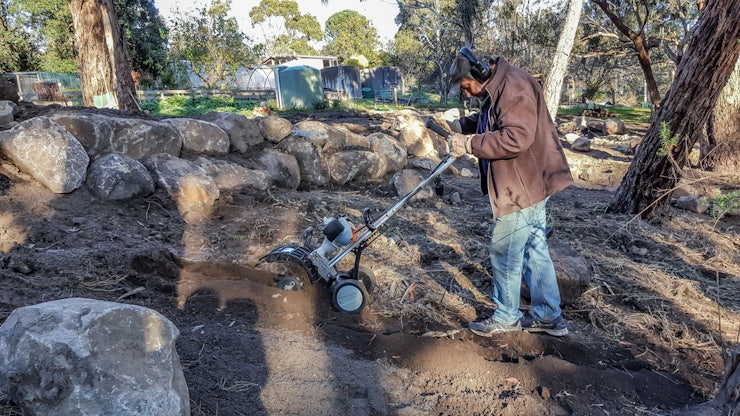 Graham cultivating the ground ready for planting.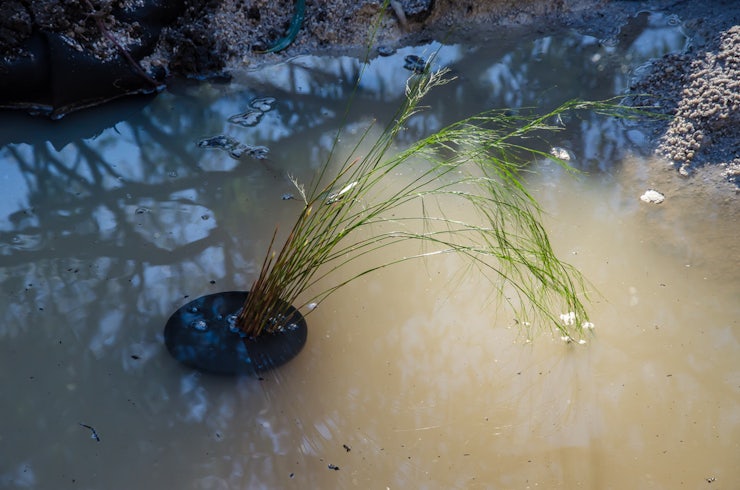 The first plant in the billabong. Looks dwarfed at the moment.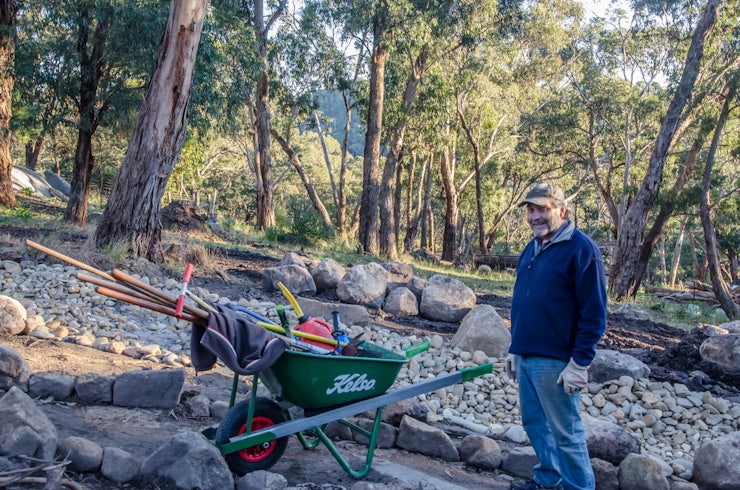 On another drier day during this month, ready for action.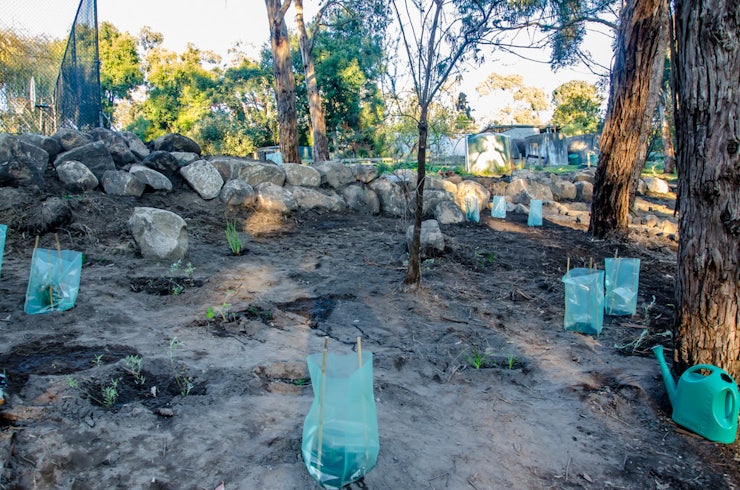 It might not look like it but there are over 100 plants in this section. We put in bushes, grasses and groundcovers. Oh and seeds, and bulbs as well. There's even some creepers in amongst the rocks. Looking forward to this becoming a birds' paradise.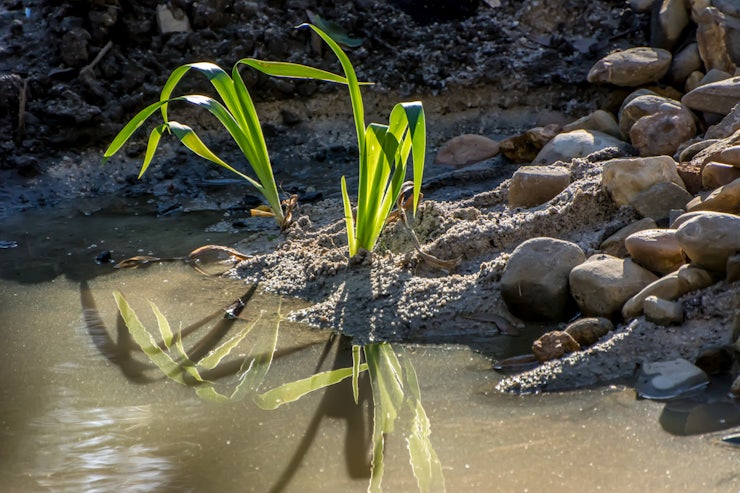 Did I mention I love the reflections in the water? A couple of water iris at the entrance of the north creek.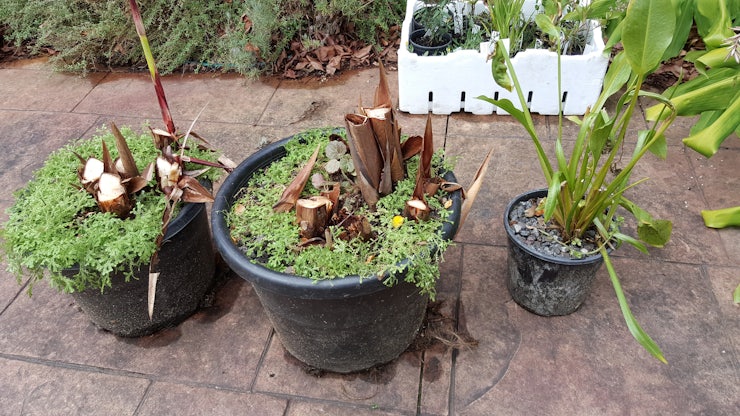 Some tall papyrus waiting to go into the billabong and another water plant. Behind is a box of tubestock also heading for the paddock garden.